Schools Program
Calling all teachers and educators looking for fun and enriching things to do in Gladstone with children!
Gladstone Entertainment Convention Centre is home to the Gladstone Region's most exciting and engaging child-friendly entertainment and events.
Every year, our Schools Program is filled with a brilliantly diverse range of children's theatre shows and events. With productions suitable for both primary and secondary school students, national touring acts provide performances that are highly engaging and relevant to the current national curriculum, many featuring workshops, education packs and teacher resources that are invaluable for consolidating learning.
Plan your school excursions to GECC!
Learning opportunities outside the classroom are extremely valuable for your students but we know that planning school excursions is not always easy. Our team aims to make your visit to GECC as streamlined and stress-free as possible so that students and teachers alike enjoy a great day out.
We know that time out of the classroom can be difficult to facilitate, particularly for secondary school students. We schedule some events outside of school hours so that your students can experience our live performances without missing critical classroom learning.

Fundraising incentives are available for schools who book tickets to our kids' entertainment. Additionally, GECC is currently trialling a new fundraising option for schools on the School Holiday Program. To learn more, please get in touch.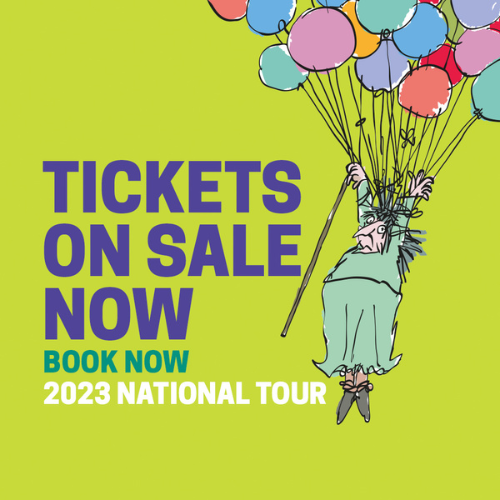 Roald Dahl's gruesome twosome The Twits are ready to delight and disgust, in equal measure.

Full of trickery and wickedly-funny pranks, Dahl's adored classic encourages us to treat others with love and care and proves that if you have good thoughts, they will shine out of your face like sunbeams.
Packed with Dahlicious mischief, hilarious mayhem and big belly laughs, The Twits is an unmissable fun for all ages, from shake & stir theatre co the awardwinning team behind the sold out seasons of Fantastic Mr Fox, Revolting Rhymes & Dirty Beasts and George's Marvellous Medicine.
Time/ Date
10am & 2pm, Saturday 19 August
Tickets
Groups 20+: $11pp*
Teachers: FREE
Extra Adults: $17
Recommended for ages 5-10. Access teachers resource kit here!
Unique cultural experiences for every student

GECC enjoys a strong connection to local schools and those across the wider Gladstone Region, introducing students of every age to unique cultural experiences that are chosen for their alignment with the national curriculum.

The performing arts provide a safe and engaging medium to explore broad themes and deliver educational content in a way that is both entertaining and personal. Nothing enhances cross-curriculum priorities quite like the addition of drama, music and dancing! Our shows will leave a lasting impression on your students.