Schools Program
Calling all teachers and educators looking for fun and enriching things to do in Gladstone with children!
Gladstone Entertainment Convention Centre is home to the Gladstone Region's most exciting and engaging child-friendly entertainment and events.
Every year, our Schools Program is filled with a brilliantly diverse range of children's theatre shows and events. With productions suitable for both primary and secondary school students, national touring acts provide performances that are highly engaging and relevant to the current national curriculum, many featuring workshops, education packs and teacher resources that are invaluable for consolidating learning.
Plan your school excursions to GECC!
Learning opportunities outside the classroom are extremely valuable for your students but we know that planning school excursions is not always easy. Our team aims to make your visit to GECC as streamlined and stress-free as possible so that students and teachers alike enjoy a great day out.
We know that time out of the classroom can be difficult to facilitate, particularly for secondary school students. We schedule some events outside of school hours so that your students can experience our live performances without missing critical classroom learning.

Fundraising incentives are available for schools who book tickets to our kids' entertainment. Additionally, GECC is currently trialling a new fundraising option for schools on the School Holiday Program. To learn more, please get in touch.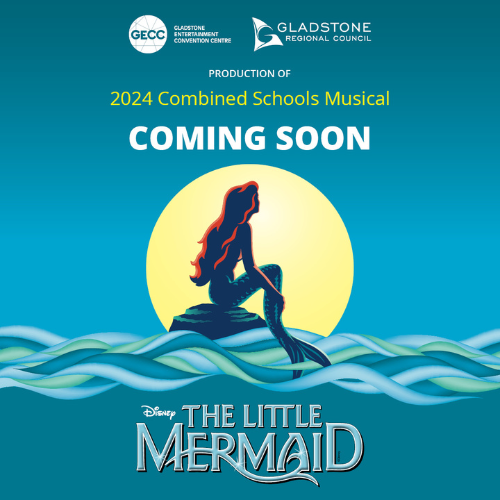 Join us under the sea for the 2024 Combined Schools Musical, Disney's The Little Mermaid.
In a magical kingdom beneath the sea, the beautiful young mermaid, Ariel, longs to leave her ocean home to live in the world above.
Uncover what's under the sea in Disney's The Little Mermaid this March. Rated G.
Download colouring in page here.
Time/ Date
11am, Wednesday 6 March
11am, Thursday 7 March
11am, Monday 11 March
11am, Tuesday 12 March
Tickets
Student: $13.50
Teachers: FREE
Extra Adults: $18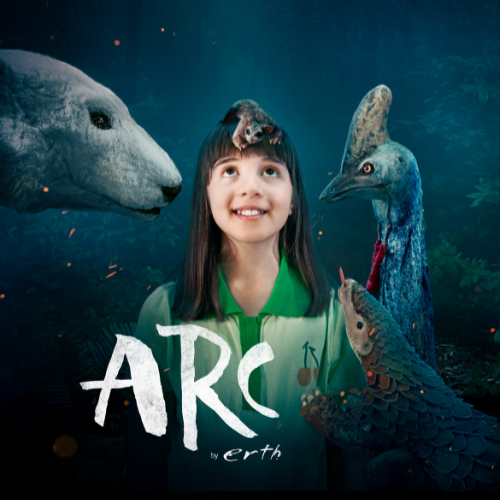 A place to keep the most precious of things. A place to embrace the awe and wonder of nature.  
Showcasing exquisite puppetry, an enigmatic host, audience interaction and a world of rare and exotic animals, ARC is a profound experience that embraces the natural world and the creatures that cohabit this place we call Earth.  
ARC presents intimate, magical encounters with rare and vulnerable species, raising important questions about our collective and individual relationship with nature and loss.  

Recommended for ages 5+.  
Time/ Date
10am and 1pm, Friday 28 June
Tickets
Student: $13.50
Teachers: FREE
Extra Adults: $18
WARNING: Fog/ smoke effect and loud noise present throughout the show.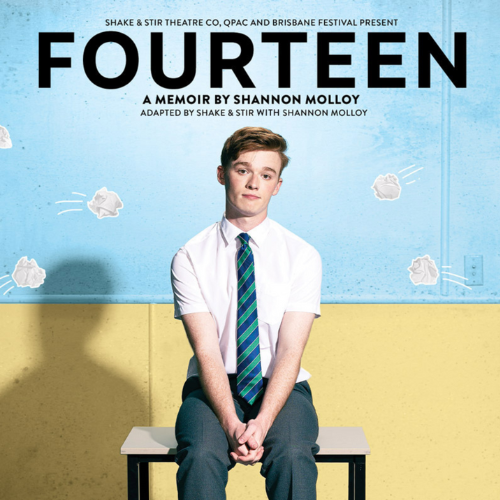 The year is 1999 and Shannon has a secret.
Shannon Molloy is a year 9 student at an all-boys rugby-mad Catholic school in regional Queensland, with a secret that no one can ever find out. Shannon is gay.
Fourteen is the inspirational true story of growing up gay in central Queensland, transformed into a powerful must-see theatre production by nationally acclaimed shake & stir theatre co.
Recommended for ages 14+.
Time/ Date
11am and 7:30pm, Friday 26 July
Tickets
Student: $13.50
Teachers: FREE
Extra Adults: $18
WARNING: This play contains strong coarse language, mature themes, simulated violence, and depictions of sexual abuse. It also contains strobe lighting, theatrical smoke effects, and the use of herbal cigarettes. We understand the themes may be triggering for some people. If you have any concerns about the content of the play, we encourage you to contact the Box Office.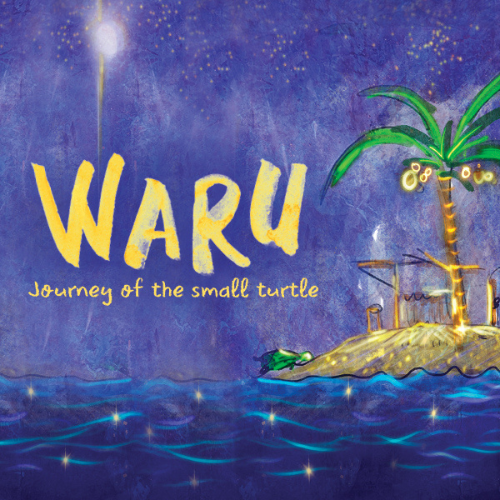 Under the star-illuminated skies of the Torres Strait, a green turtle navigates her way back to the beach where she was born. The season has started, the turtles are returning to nest, and soon the island will welcome a new generation of hatchlings – amongst them, our small turtle friend, Migi!
Recommended for ages 3-7.
Download the teacher resource kit here.
Time/ Date
10am and 12:30pm, Tuesday 29 October
Tickets
Student: $13.50
Teachers: FREE
Extra Adults: $18
Unique cultural experiences for every student

GECC enjoys a strong connection to local schools and those across the wider Gladstone Region, introducing students of every age to unique cultural experiences that are chosen for their alignment with the national curriculum.

The performing arts provide a safe and engaging medium to explore broad themes and deliver educational content in a way that is both entertaining and personal. Nothing enhances cross-curriculum priorities quite like the addition of drama, music and dancing! Our shows will leave a lasting impression on your students.