Visiting the Centre
We can't wait to welcome you to our incredible venue.
If you're planning to visit us at the Gladstone Entertainment Convention Centre soon, great! We can't wait to welcome you to our incredible venue. And as we're situated in the heart of the city's entertainment precinct, you can also think of us as your personal tour guide with all the very best tips about what to do before and after your event. With amazing proximity to all the best places to eat, grab a drink with friends, and explore local attractions, a visit to the GECC is the perfect way to connect and celebrate.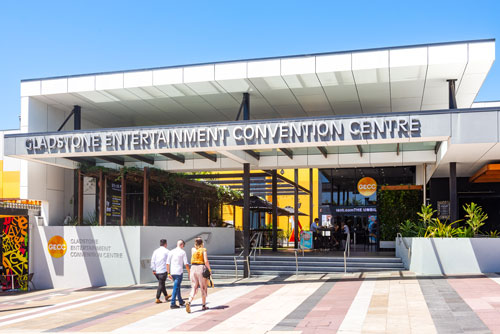 Finding the GECC Box Office
Need to pick up your tickets? The GECC Box Office is convenient to access. Simply head through the main doors and turn right. Or if you're coming from the carpark lift, you'll find the Box Office on the right.
The Box Office is open between 9am and 4.30pm, Monday to Friday, and one hour prior to each event. You'll need to provide photo ID issued by government or an educational institution, such as driver's licence or a student card. If you're picking up tickets on behalf of someone else, you'll also need written consent. If you have any questions or concerns, call us on (07) 4972 2822.
Before the Show
With so much to see and do around Gladstone central, we recommend arriving a few hours before the show to explore our bustling city. Take an easy stroll to Gladstone Marina or visit the nearby Gladstone Art Gallery and Museum or Gladstone City Library. Enjoy a meal at a nearby eatery, or a cheeky drink at one of the local bars
We recommend heading to the GECC foyer one hour prior to your show or event starting. Enjoy a refreshment from the bar while you wait for the doors to open (usually 20 minutes before the show begins).
Feeling peckish? The bar has plenty of tasty treats, no bookings necessary.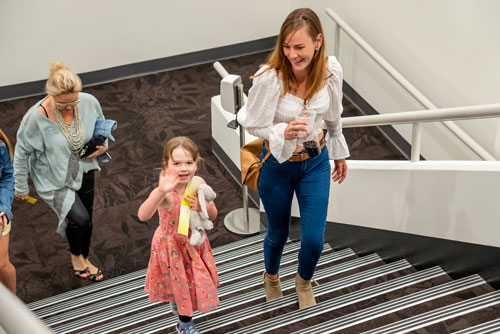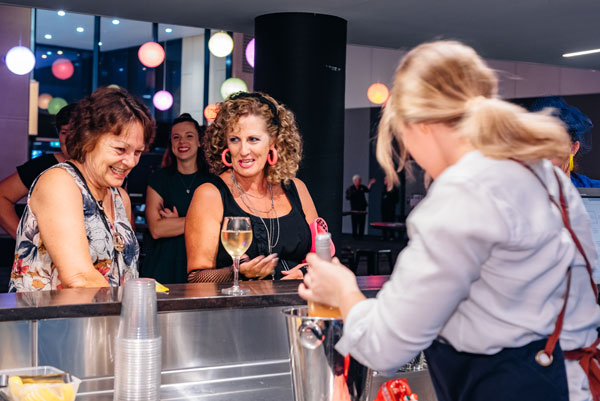 After the Show
Hate traffic? Why not stick around after the show and enjoy a drink at lightbox. espresso + wine bar. Be tempted by a thoughtfully curated wine lists, creative cocktails, and delicious culinary options or head to one of the local bars or clubs located in the city's CBD.
When you're ready to call it a night, head to the lower end of Goondoon Street, towards the water where you'll find the taxi rank.
Dining at GECC
The GECC has an in-foyer bar and snack bar which opens one hour prior to a performance. Please check the event web page closer to the show for full details of what will be on offer.