Combined Schools and Community Musical
When it comes to events in the Gladstone Region, we're at the heart of the action!
Our annual GECC theatre project is always a calendar highlight for the community. Each year, we alternate between a combined schools musical or a community musical. Our beautiful theatre is equipped with the best lighting and sound so prepare to be dazzled by our full-scale productions - and of course, our amazing local talent.
No, you're not on Broadway, you're in Gladstone, baby!
Get Involved
Have you always wanted to be part of a musical production? Consider this your sign to get involved. Share your talents, learn new skills and make lasting friendships. It's a place to connect and to belong – and have a whole lot of fun along the way!
Our musical productions combine community and creativity, with many talented individuals working to bring our musicals to life. Whether you are centre stage or in the orchestra, behind the scenes or front of house, our community musical production is an unforgettable experience where everyone is welcome.
Our combined schools musical allows the Gladstone Region's wonderful young students to showcase their talents and build confidence. Working together to see a production come together is an experience like no other. And of course, when opening night arrives, we host some of the proudest audiences imaginable!
We're currently busy planning our next big production, Grease. Follow us on social media for important updates on the Gladstone Regional Council events calendar. If you'd like to get involved, we'd love to hear from you!
Combined Schools Musical

Charlie and the Chocolate Factory (2022)
The Wizard of Oz (2020)
Shrek (2018)
The Addams Family (2016)
Peter Pan (2014)
Honk (2011)
Oliver (2009)
Sheik Rattle 'n' Roll (2007)
Jungle Fantasy (2005)
Pinafore Pirates (2003)
The Pied Piper of Hamelin (2001)
Pirates of Penzance (1999)

Community Musical

Grease (2023)
Legally Blonde (2021)
Anything Goes (2019)
Chitty Chitty Bang Bang (2017)
Mikado (2015)
Les Misérables (2010)
Beauty and the Beast (2008)
Sound of Music (2006)
Grease (2004)
Joseph and the Technicoloured Dreamcoat (2002)
Kismet (1999)
JC Superstar (1998)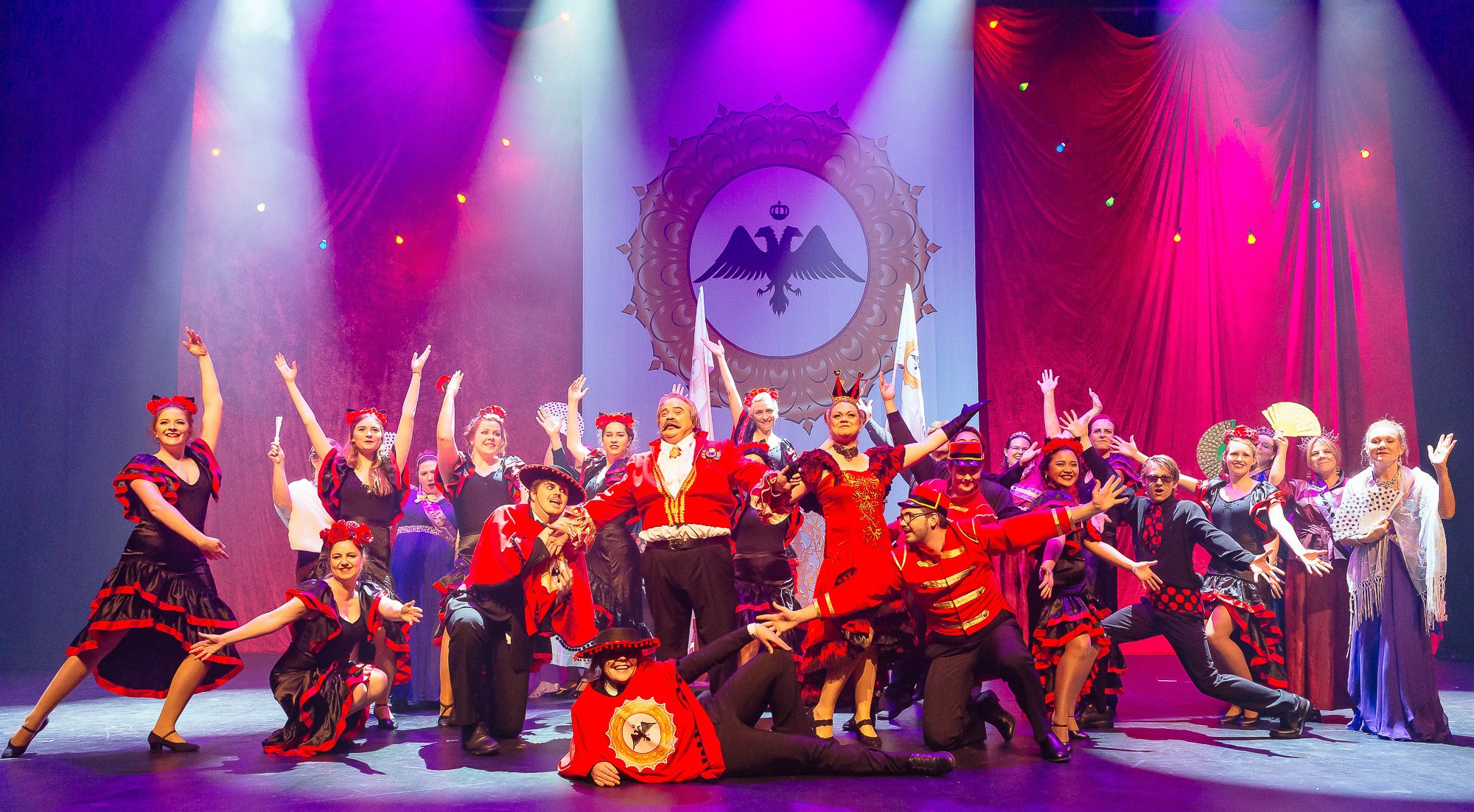 Charlie and the Chocolate Factory
2022 Combined Schools Musical

"The whole show was just amazing. Up there with any professional show I have seen. The cast, music and stage were so good. Looking forward to the next production."
Legally Blonde
2021 Community Musical

"What an amazing show! Such a great night out, it's hard to believe that this is a Community Musical and not a Broadway production!"
Wizard of Oz
2020 Combined Schools Musical

"A lot of talented kids doing an excellent job. A great show. We can see where our emerging leaders are coming from."